Our Grand Avenue
Historic Landscape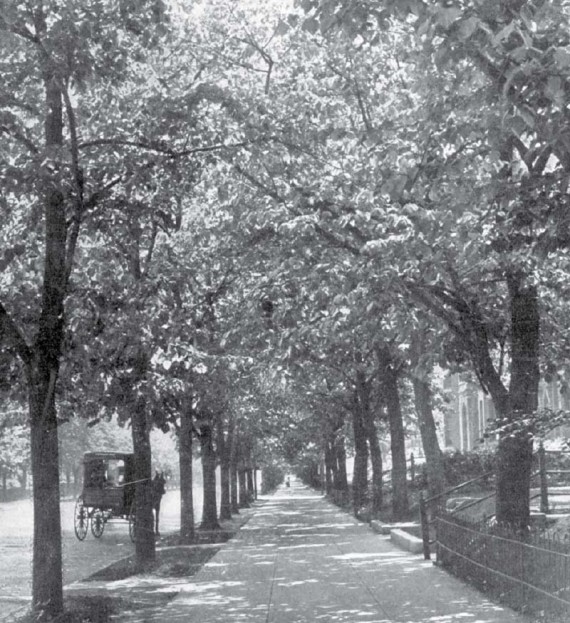 1913 view along a sidewalk in the 2000 block of Mass Ave, west of DuPont Circle. The double rows of American lindens were planted on Mass Ave across the city in the 1870s and 1880s. Photo: Washingtonia Collection, DC Public Library
Did you know that the Embassy Row part of Mass Ave is one of the last intact "Grand Avenue" landscapes in the nation? Help us rescue what remains of this landscape and revive the elegant, park-like views of a century ago, with plants appropriate to the 21st century.
Vision
We envision Embassy Row in Washington DC as a national landmark, complete with a healthy canopy of major trees and a unifying landscape that revives it.  It will be the best remaining "grand avenue" in the United States and a model for sustainable historic streets everywhere.
"The rhythm and proportions of this broad, tree-lined avenue dynamically interact with the scale and visual excitement of the architecture which abuts it. Creating a street façade unique in the city and perhaps the nation."
–National Park Service historic status nomination 1974.
Our Historic Landscape Initiative
See our current project here.